Nuclear Bombers to be Deployed to Australia
The US Air Force is preparing to deploy up to six nuclear-capable B-52 bombers to northern Australia in a show of "nuclear deterrence" to China, amid growing fears of an invasion of Taiwan.

A B-52 bomber conducts a ceremonial flyover above the Pentagon.
US Air Force to deploy nuclear-capable B-52 bombers to Australia
The US Air Force is preparing to deploy up to six nuclear-capable B-52 bombers to northern Australia in a show of "nuclear deterrence" to China.
According to the program, the Tindal air base plan — expected to cost up to $US100 million and be completed by 2026 — is part of a much larger upgrade of defence assets across northern Australia, including the Pine Gap spy base.
The Department of Defence confirmed the US was "funding a project to construct an aircraft parking apron at RAAF Base Tindal, which is capable of accommodating up to six B-52 aircraft and other aircraft types".
"The project provides functionality for Australian Defence Force use and can also host other aircraft types, enhancing our capacity to train with and host international partners," a spokesman said.
"United States bomber aircraft, including B-52s, have been visiting Australia since the early 1980s and conducting training in Australia since 2005. Any future rotations of US B-52 aircraft in Australia would be consistent with the longstanding objectives of the US Force Posture Initiatives, which include improving interoperability between Australian and US armed forces through training and exercises."
Anti-nuclear activist Richard Tanter from the Nautilus Institute told Four Corners the move greatly expanded Australia's commitment to any US war with China.
"It's a sign to the Chinese that we are willing to be the tip of the spear," he said.
"It's very hard to think of a more open commitment that we could make. A more open signal to the Chinese that we are going along with American planning for a war with China."
The plans were hinted at in last year's annual Australia-United States Ministerial (AUSMIN) meetings, where it was agreed for "enhanced air co-operation" which would see "rotational deployment of US aircraft of all types in Australia", although B-52s were not explicitly mentioned.
Dr Malcolm Davis, a senior analyst at the Australian Strategic Policy Institute, argued it was a "sensible move" given the rising risk of a Chinese invasion of Taiwan.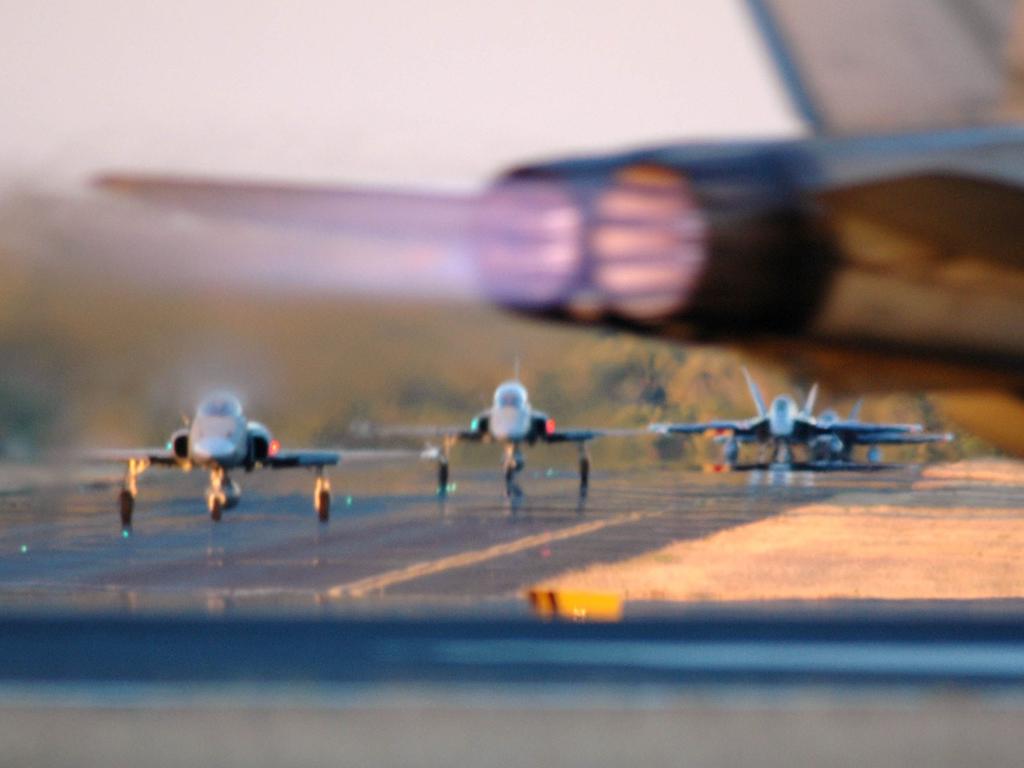 RAAF base Tindal, south of Darwin
"It's important that Australia step up to support US extended nuclear deterrence in new ways, to strengthen integrated deterrence in the Indo-Pacific, and to burden share with the US to dissuade China from using force to resolve territorial disputes," Dr Davis wrote on Twitter.
"Hosting B-52s represents a visible step of Australian commitment to the US-Australia strategic alliance that is so vital to our defence and national security."
But NSW Greens Senator David Shoebridge slammed the "dangerous escalation".
"It makes Australia an even bigger part of the global nuclear weapons threat to humanity's very existence — and by rising military tensions it further destabilises our region," he said.
It comes as the US warns of the rapidly rising risk that China could invade Taiwan, with a senior US Navy admiral saying earlier this month the military needs to be ready to respond to a potential invasion as early as this year.
Admiral Michael Gilday, chief of US naval operations, is the latest senior official in Washington to raise concerns that China's President Xi Jinping may be much more willing than previously thought to seize Taiwan.
"It's not just what President Xi says, it's how the Chinese behave and what they do," he said in a discussion with the Atlantic Council think tank.
"And what we've seen over the past 20 years is that they have delivered on every promise they've made earlier than they said they were going to deliver on it. So when we talk about the 2027 window in my mind, that has to be a 2022 window or potentially a 2023 window. I can't rule that out. I don't mean at all to be alarmist by saying that. It's just that we can't wish that away."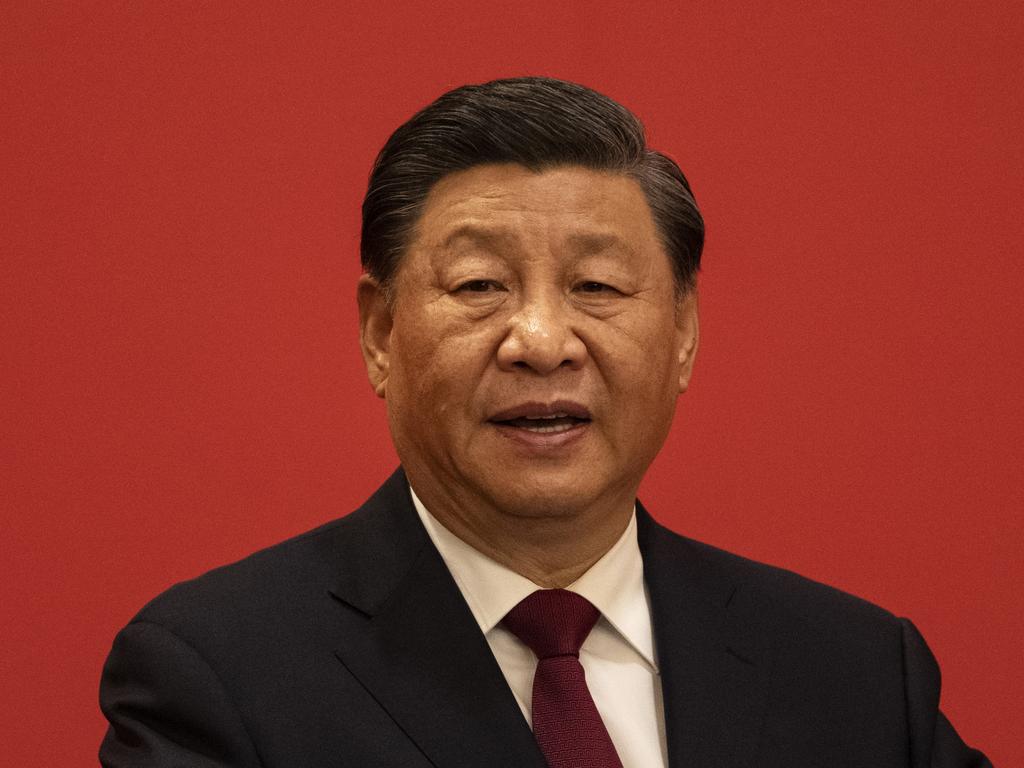 Chinese President Xi Jinping
China's Communist Party has never controlled Taiwan but it claims the self-ruled island as its own.
Beijing's stance has long been that it seeks "peaceful reunification" with Taiwan but reserves the right to use force if necessary, especially if the island formally declares independence.
Those fears have been raised further following Xi's re-election to a historic third term and power grab over the Chinese Communist Party's all-powerful seven-member Politburo Standing Committee.
"The wheels of history are rolling on towards China's reunification and the rejuvenation of the Chinese nation. Complete reunification of our country must be realised," Xi told the 20th National Congress to resounding applause.
The rhetoric and actions towards Taiwan have become more pronounced under Xi, China's most assertive leader in a generation, and the military has ramped up equipment purchases aimed at pulling off an invasion.
Russia's recent invasion of Ukraine, which China has not condemned, has also raised fears that Beijing might take similar moves against Taiwan's 23 million people.
Military analysts have long warned that even with strength in numbers, invading Taiwan is a difficult task, given its location and terrain.
Earlier this month, US Secretary of State Antony Blinken warned that Beijing wants to seize Taiwan "on a much faster timeline" than previously considered, adding that "a very different China" had emerged under Xi.
Mr Blinken also warned any war over Taiwan would have an "enormous" impact on global trade.
Resources:
https://t.me/zeeemedia/7734
https://www.news.com.au/technology/innovation/military/us-air-force-to-deploy-nuclearcapable-b52-bombers-to-australia/news-story/dd7cc13dc270dbabb332cc200e279b7c