Marjorie Taylor Greene Says DeSantis Should Avoid 2024 Race, Remain Florida Governor
By Zachary Stieber
Count Rep. Marjorie Taylor Greene (R-Ga.) as a Republican who thinks Florida Gov. Ron DeSantis should stay where he is as opposed to running for president.
"I truly believe one of the most important paths to saving America is by having as many strong Republican governors as possible. And keeping them in place," Greene said in a series of posts on Twitter.
States controlled by Republicans in governor mansions and legislatures are able to easily pass Republican bills and ensure strong economies, lower crime, and better education, Greene said.
"Republican governors like ours enjoy the ability to truly get things accomplished by working with the consistently Republican controlled state house and senate. And they look like and they are great leaders because they have the situation to accomplish great things. Which is exactly why we need them where they are and we need more of them across the country," Greene said. "Because of our strong conservative Republican Governor's successes, people all over the country moved to our states like Georgia and Florida even stronger election victories from new Republican voters who fled blue and purple states."
Greene said that losing a strong GOP governor due to consultants urging the governor to run for president "hurts our country overall" because "it cuts short their great leadership and long term Republican success for the states they govern, leaving those states weak and vulnerable to poor leadership or even Democrat control."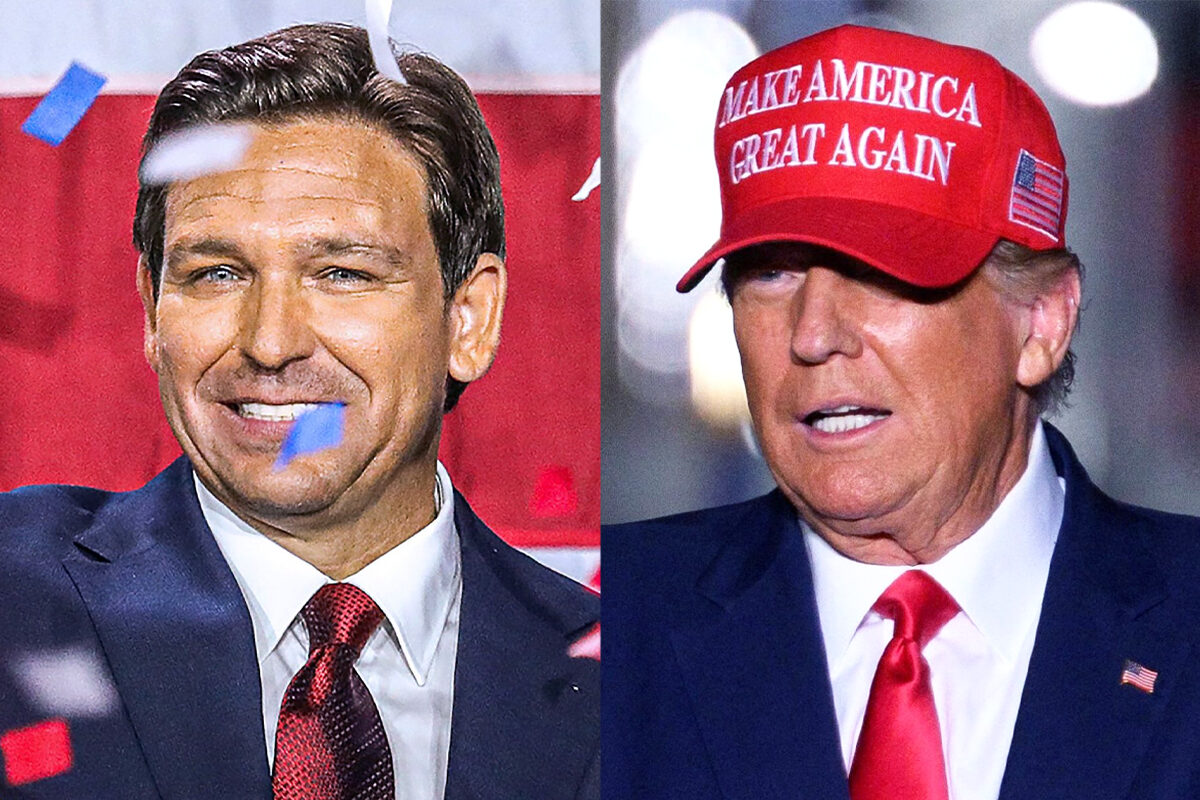 (L-R) Florida Gov. Ron DeSantis, and Former President Donald Trump.
Greene said Republican governors like DeSantis, Georgia Gov. Brian Kemp, and Arizona gubernatorial candidate Kari Lake need to stay in their positions.
"The path forward requires the strongest reddest states possible with these great committed Conservative Republican governors AND a Republican fighting force at the federal level empowering and protecting state rights while producing accountability & transparency," she said.
DeSantis, a former congressman, cruised to reelection in the midterms, trumping former Rep. Charlie Crist (D-Fla.) by about 1.5 million votes out of 7.7 million votes cast.
A number of conservatives have called for DeSantis to run in 2024, arguing that he gives Republicans a better chance than former President Donald Trump. Neither DeSantis nor Trump have announced bids as of yet. Trump has strongly hinted, though, that he will run for a third time after winning in 2016 and losing in 2020.
DeSantis and Trump are considered the two best Republican candidates, though a slew of others are expected to run. Rep. Liz Cheney (R-Wyo.), Maryland Gov. Larry Hogan, and Sen. Ted Cruz (R-Texas) are among the possible contenders.
Original Source: https://www.theepochtimes.com/marjorie-taylor-greene-says-desantis-should-avoid-2024-race-remain-florida-governor_4859282.html