Energy Boss Warns Australia Not to Shut Down Fossil Fuel Power Plants too Early
By Alfred Bui
The head of a major energy company in Australia has warned that shutting down coal and gas power plants too early will expose the national power grid to significant risks.
In an interview with the Australian Financial Review, EnergyAustralia managing director Mark Collette said there needed to be some form of agreement between governments and energy companies that dictated the timing of the closure of fossil fuel generators to prevent shortfalls in generation capacity.
He explained that the development of new renewable energy sources failed to catch up with the shutdown of traditional power plants across Australia and called for the adoption of "closure contracts" to ensure that power stations could only retire when there was sufficient generation capacity to replace them.
"Closure contracts that the Energy Security Board has been exploring are needed. It offers insurance to the market that we aren't withdrawing capacity that is needed until it is replaced," he said.
Collette's warning comes after major Australian energy companies announced plans to retire their fossil fuel power stations one after another in recent years due to economic and social pressures.
This has sparked concerns about the risk of power outages and price hikes due to insufficient supply.
Widespread Power Stations Shutdown
On Nov. 24, Australia's largest electricity generator AGL Energy announced it would close the gas-fired Torrens Island B power plant in South Australia by 2026, which is nearly a decade ahead of its previous plan.
The company cited challenging economic viability as the main reason for the earlier-than-scheduled closure, saying it was losing millions of dollars.
"We are losing money with this power station here in the current environment, and this will be just emphasised by the newly built interconnector—which is currently under construction—EnergyConnect," AGL chief operating officer Markus Brokhof told the Australian Broadcasting Corporation.
While South Australian Energy Minister Tom Koutsantonis said the power plant's shutdown would not have a negative effect on the state's power supply, he noted that it was a blow to South Australia's generation capacity.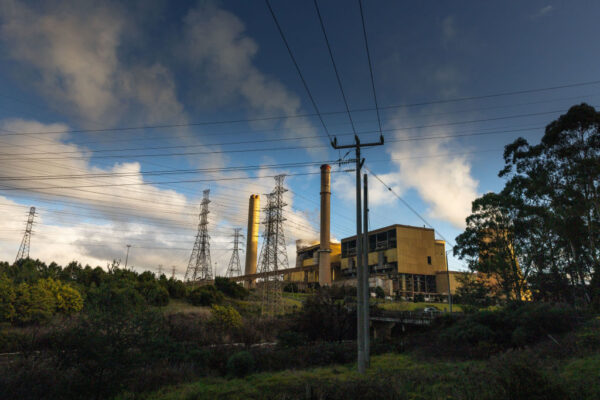 A general view of The Yallourn Power Station in Yallourn, Australia, on Aug. 16, 2022.
But Torrens Island B is not the only fossil fuel power station AGL plans to retire ahead of schedule.
Earlier this year, AGL said it would bring forward the closure of the Loy Yang A power station in Victoria and the Bayswater power station in New South Wales as the company sought to accelerate its transition to renewables.
EnergyAustralia also made the same move announcing in March 2021 that the company's Yallourn coal-fired power plant, which supplies around 20 percent of Victoria's electricity demand and eight percent of the country's, would cease operation by mid-2028, four years earlier than scheduled.
The announcement prompted then-federal Energy Minister Angus Taylor to call for energy companies to invest in new generation capacity to compensate for the loss of Yallourn.
Australia's Renewable Energy Production
According to the Australian Energy Update 2022 report, renewables accounted for around 27 percent of the country's total electricity production in the 2020-2021 financial year, up from 23 percent in the previous year.
Among renewable sources, solar and wind contributed ten percent and nine percent of total generation, with an annual growth of 32 percent and 20 percent, respectively.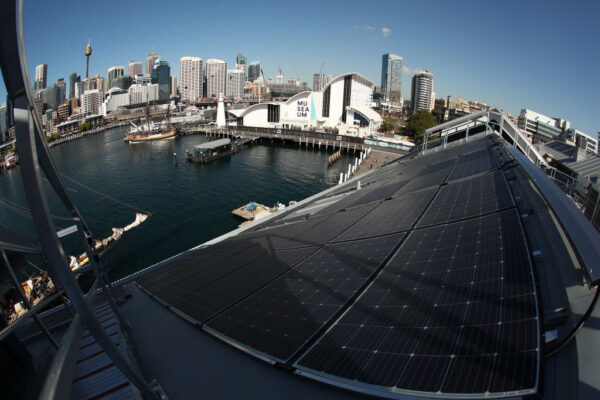 Solar panels are seen on the roof of The Australian National Maritime Museum in Sydney, Australia, on Aug. 14, 2019.
While renewable energy's growth has been accelerated by the government and the energy sector in pursuit of net-zero emissions, there have been concerns about the real costs and problems created by the push for cleaner energy.
National MP and former minister David Gillespie told Sky News that it would cost Australia $1.27 trillion (US$857 billion) to achieve its 2050 net-zero emissions plan.
However, he said the problem was the country would be in a permanent state of adding more and more renewables to achieve the emissions targets.
Similarly, Michael Shellenberger, founder of Environmental Progress, said electricity produced by wind and solar was not cheaper as promoted by governments and the industry.
He noted that Australia would need more machines, power generators, transmission systems, and a labour force to manage an electrical grid with a large amount of unreliable weather-dependent energy.
Shellenberger also pointed out that the economic value of renewables would decline as they take up a larger proportion of the electricity grid.
"The reason is easy to understand. Solar and wind produce too much energy when you don't need them and not enough energy when you do, and both of those impose costs on the electrical grid," Shellenberger told CPAC (Conservative Political Action Conference) Australia.
Original source: https://www.theepochtimes.com/energy-boss-warns-australia-not-to-shut-down-fossil-fuel-power-plants-too-early_4888917.html