VSRF Call April 14 at 7pm EST: Talk With Some of the DTM Speakers
By Steve Kirsch
I'll be joined by 5 speakers from the Defeat the Mandates rally last Sunday in Los Angeles.
Register at VacSafety.org for tomorrow's call at 7pm Eastern.
Defeat the Mandates was a great success.  The LAPD estimated that at its peak (it was an 8 hour event) there were over 25,000 people in attendance.
The Los Angeles Times claimed there were hundreds of people in attendance.
What do you think?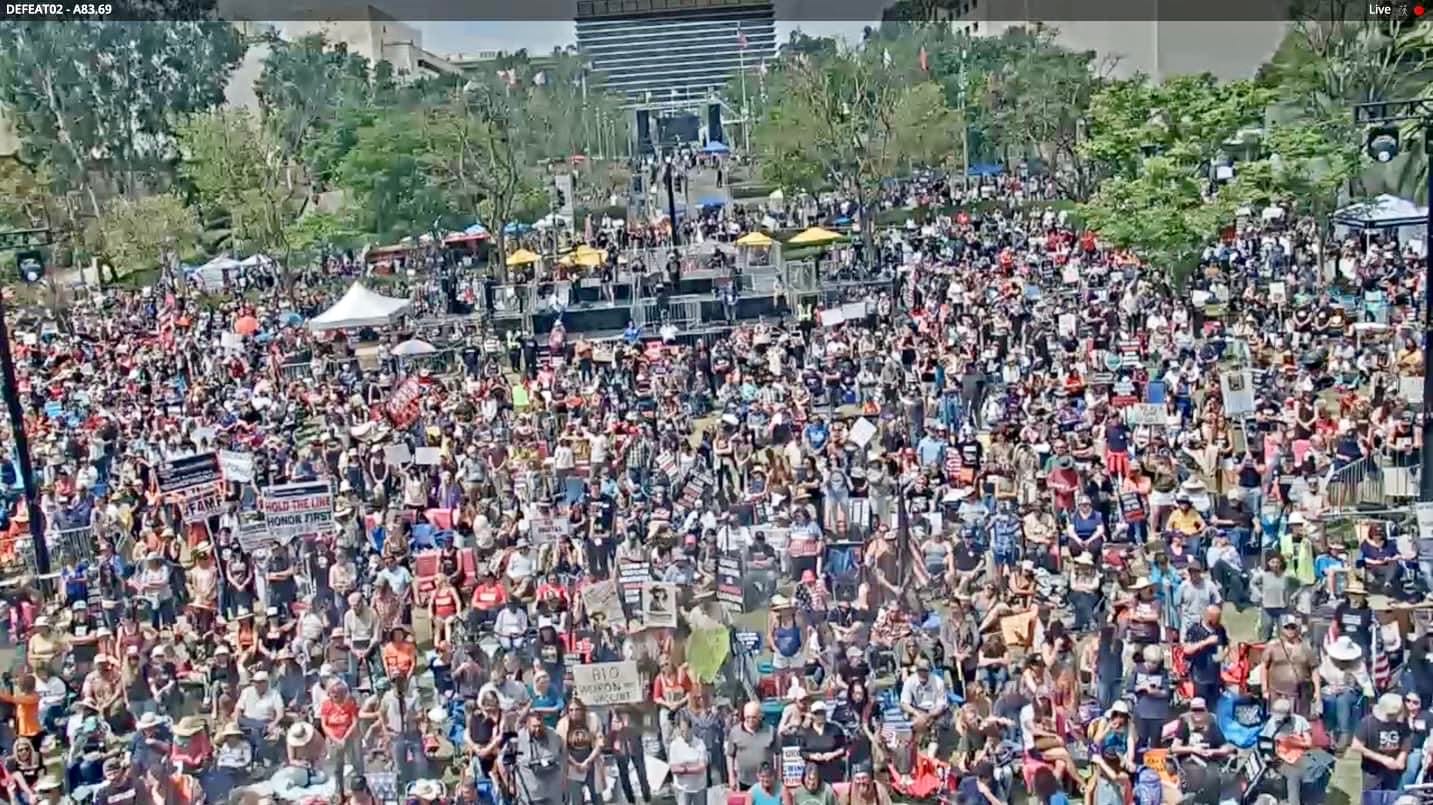 Several of our best speakers from Sunday's rally will be with us on the VSRF weekly call this Thursday (tomorrow) at 7pm Eastern, including:
Naomi Wolf.  Progressive Leader in the fight against the COVID vaccines, mandates & Big Tech Censorship
Dr. Paul Marik. Leading Medical Researcher & COVID-19 Practitioner
Kevin Jenkins. CEO of Urban Global Health Alliance
Tramell Thompson.  New York City Labor leader.
Dr. Ben Marble. Founder of My Free Doctor