Melbourne Mayor Sally Capp Says Covid was Good for City in TEDx Talk
Melbournians: Mayor Sally Capp says Covid was good for your city.
Melbourne Lord Mayor Sally Capp will give a TEDx talk on Friday arguing the Covid pandemic was good for the city.
Lord Mayor Sally Capp believes the Covid pandemic was "good for" Melbourne – despite the city suffering through the world's longest lockdown.
"There aren't many who will stand in front of a crowd like this and say Covid has been good for anything or anyone. But I'm here to do just that," the mayor is expected to say in a TEDx talk on Friday afternoon, according to a copy of the speech seen by news.com.au.
Her talk is part of TEDxMelbourne's Kintsugi: From Broken to Beautiful event,which will also feature Osher Günsberg.
Kintsugi is the Japanese art of repairing broken pottery by mending the areas of breakage with lacquer or powdered gold, silver, or platinum. The event asks the question, what have you taken which was broken, but is now stronger than ever before?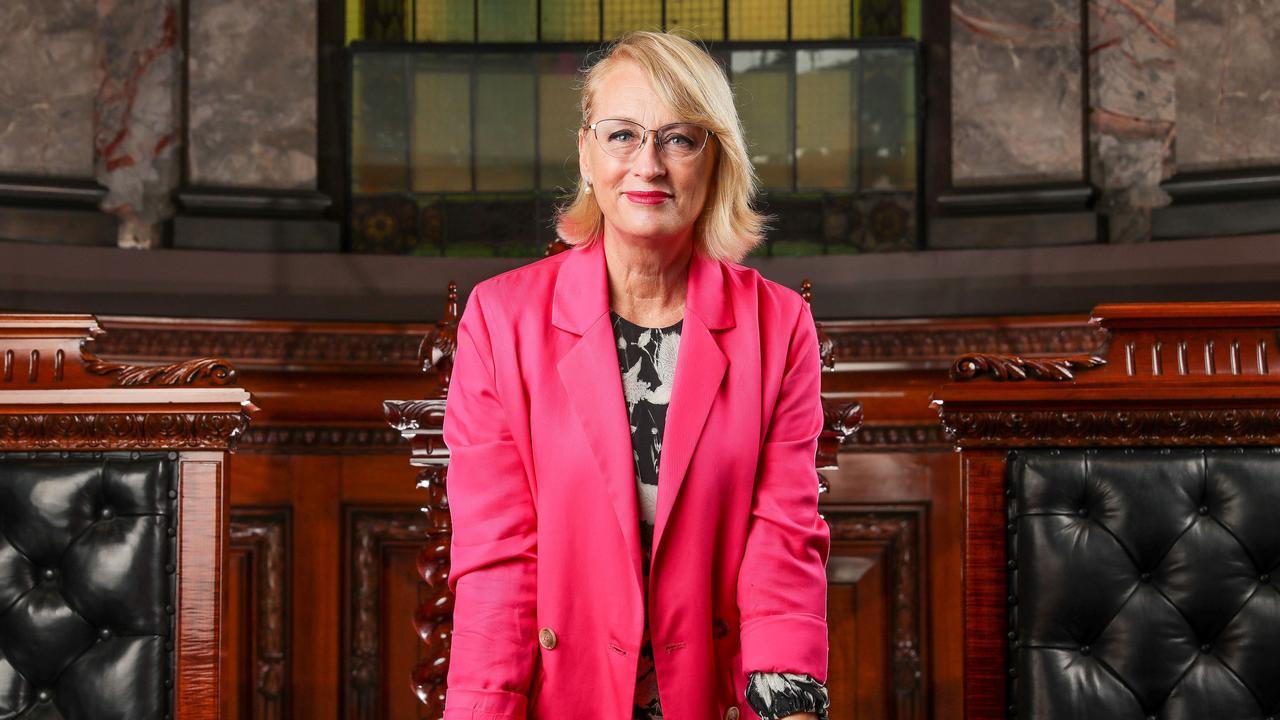 Lord Mayor of Melbourne Sally Capp says the pandemic was good for the city.
Ms Capp, who was first elected in 2018, will tell the audience that before the pandemic the City of Melbourne's greatest challenge was managing a decade-long booming population.
She will speak of the moment that came "crashing down".
Sitting in her office, she received three phone calls cancelling major events, including the Melbourne International Comedy Festival, because of the virus.
"My stomach dropped," she will say. "As it would each time we had to peel ourselves off the floor to face Covid's never-ending onslaught of challenges."
She will then go on to argue Covid changed the city "for the better".
Ms Capp, who labels herself an "eternal optimist", will assure the audience she isn't just donning "rose-tint glasses".
She will say, "Melbourne has emerged bruised, but bolder and braver because of it all".
Ms Capp will draw attention to the rise in popularity of outdoor dining, the city's best restaurants diversifying their offerings (like doing takeaway), and Melburnians getting out and valuing experiences because "tomorrow is never guaranteed".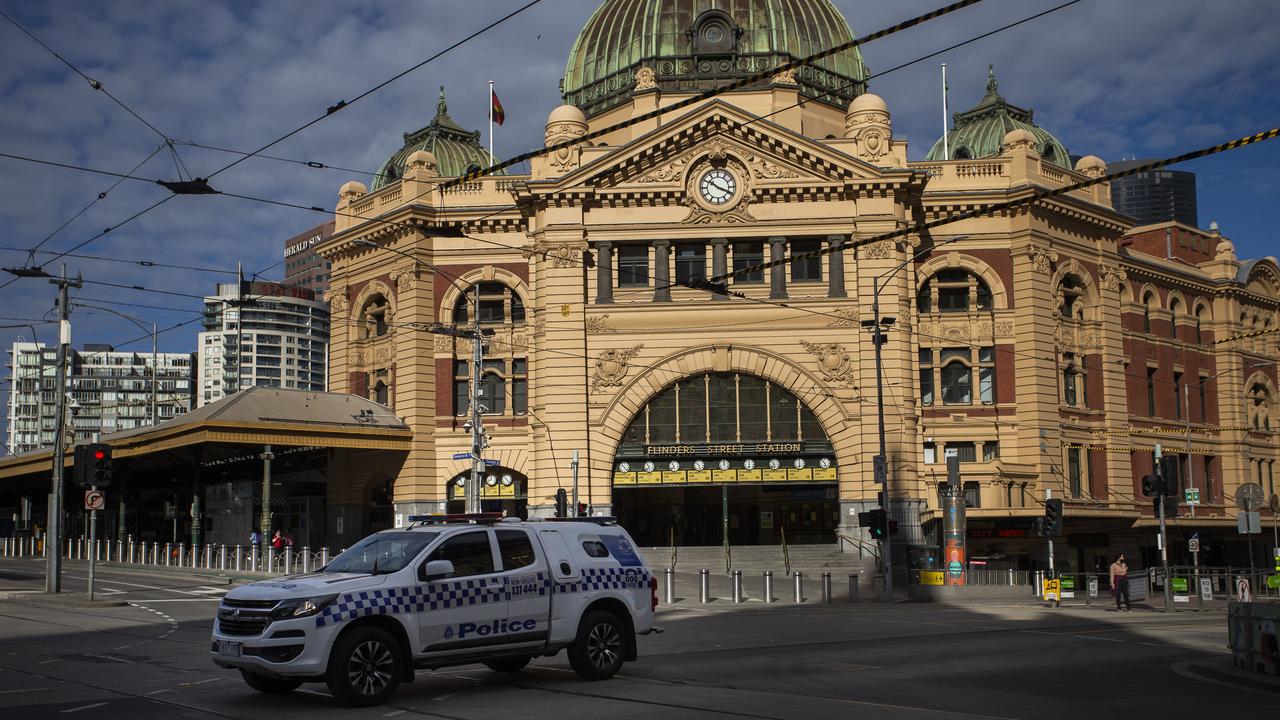 An empty Flinders Street Station in August last year during Victoria's sixth lockdown.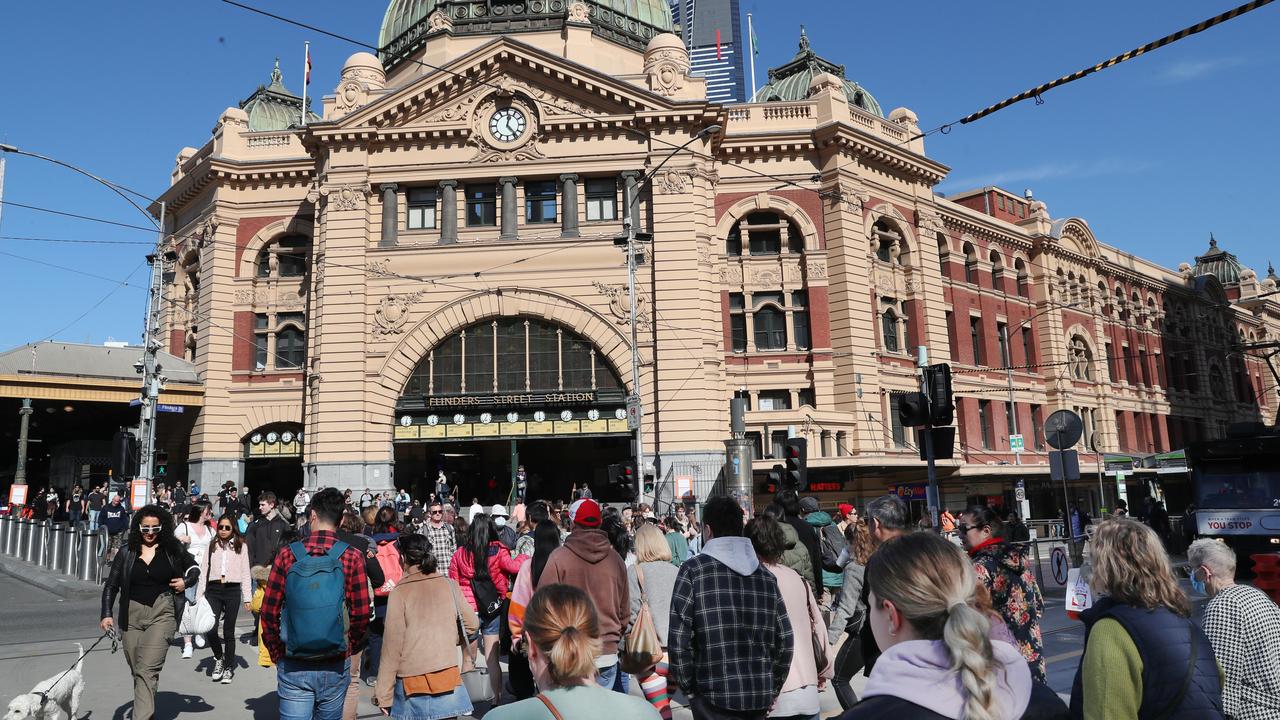 Flinders Street Station was bustling with Melburnians in August this year. 
Ms Capp will say while there are "still businesses on their knees" and more to do, Melbourne's gross local product has bounced back to pre-pandemic levels, which was a record $104 billion before Covid.
"Now that's what I call lockdown to boomtown," she will say. "It's thanks to the debilitating impacts of Covid, the 262 days as a broken city and community, that we have achieved the seemingly impossible, pirouetted, taken risks, dreamed big and accelerated progress."
Melbourne spent 262 days in lockdown, one of the longest in the world.
Among the strictest restrictions were people not being allowed to go further than 5km from their home and there was a 9pm curfew. Ms Capp will point this fact out too.
Many Victorians were also unable to work, some lost their jobs and children could not go to school.
According to the state's health department, there have been 5993 Covid-related deaths in Victoria since 2020.
Opposition leader Matthew Guy criticised Ms Capp's planned speech on Friday, the day before the state election, saying anyone who thinks what Melbourne went through is a good thing is "tremendously out of touch".
A spokeswoman for Ms Capp said the speech tells the story of how the Covid pandemic affected Melbourne and its people for an international audience.
"She reflects on the devastation of lockdowns and restrictions, the pain they caused and how these experiences have made Melburnians more resilient," the spokeswoman said.
Resources:
https://t.me/zeeemedia/8272
https://www.news.com.au/finance/work/leaders/melbourne-mayor-sally-capp-says-covid-was-good-for-city-in-tedx-talk/news-story/a27a1907ae8f40cbd367cb79d0c8a5a5